THIS IS A WAIVER ONLY,  FOR GUESTS ACCESSING COOPER TERRAIN by TRAVELING UPHILL ON SKIS OR SHOESHOES.
 ACCESS DURING BUSINESS HOURS ( 7:30 am - 4:00pm)  REQUIRES EITHER A DAY PASS OR SEASON PASS. 
Season Pass and Day pass guests may login to their Current account or New customers will Register and add the product to their cart.  The procedure is the same as adding any product to your cart, checking out, adding address, signing waiver and confirming sale.  For guests who traditionally only access the terrain during non business hours ( 4:30 pm - 7:30 am).
3 Items in Grid
4 Items in Grid
List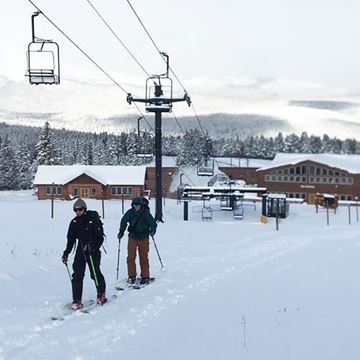 This is a WAIVER ONLY for anyone intending to use Uphill Access whether during Business hours or After Business Hours. The waiver is acknowledgement of our policy and procedures. DURING BUSINESS HOURS A DAY PASS OR SEASON PASS IS ALSO REQUIRED.